HISPANIC HERITAGE MONTH
Each year, Americans observe National Hispanic Heritage Month from September 15 to October 15, by celebrating the histories, cultures and contributions of American citizens whose ancestors came from Spain, Mexico, the Caribbean and Central and South America.
The observation started in 1968 as Hispanic Heritage Week under President Lyndon Johnson and was expanded by President Ronald Reagan in 1988 to cover a 30-day period starting on September 15 and ending on October 15. It was enacted into law on August 17, 1988, on the approval of Public Law 100-402.
The day of September 15 is significant because it is the anniversary of independence for Latin American countries Costa Rica, El Salvador, Guatemala, Honduras and Nicaragua. In addition, Mexico and Chile celebrate their independence days on September 16 and September18, respectively. Also, Columbus Day or Día de la Raza, which is October 12, falls within this 30 day period.
Check out the list of activities happening here in Utah below:
SAT, SEPT 9 – HISPANIC HEALTH & HERITAGE FESTIVAL
Take Care Utah invites you to Utah's 8th annual Hispanic Heritage Parade and Street Festival. This event celebrates National Hispanic Heritage Month and will take place from 11:00AM – 8:00PM on Saturday, September 9th at The Gateway.
This free event will feature an exciting community PARADE that kicks off at 11:00 a.m.! We will have members of the Hispanic communities, organizations, and political parties representing different Hispanic countries for the parade. There will also be food vendors ( Colombian, Mexican, Venezuelan, Peruvian, Bolivian and more!) local artisans, dance performances, live music, and other family friendly entertainment!
---
SAT, SEPT 9 – TOOELE DOWNTOWN FIESTA
Tooele Downtown Alliance presents the Downtown Fiesta!
Bienvenidos Downtown Tooele City!
The Downtown Fiesta will be on September 9 from 3 to 8 PM to celebrate Hispanic culture in Tooele and spotlight Hispanic-owned businesses in Tooele's historic downtown area.
Local Hispanic food vendors are invited to participate in taco and salsa contests as well as sell food to visitors. We will have a piñata contest, music, dancing, and plenty to eat and drink!
---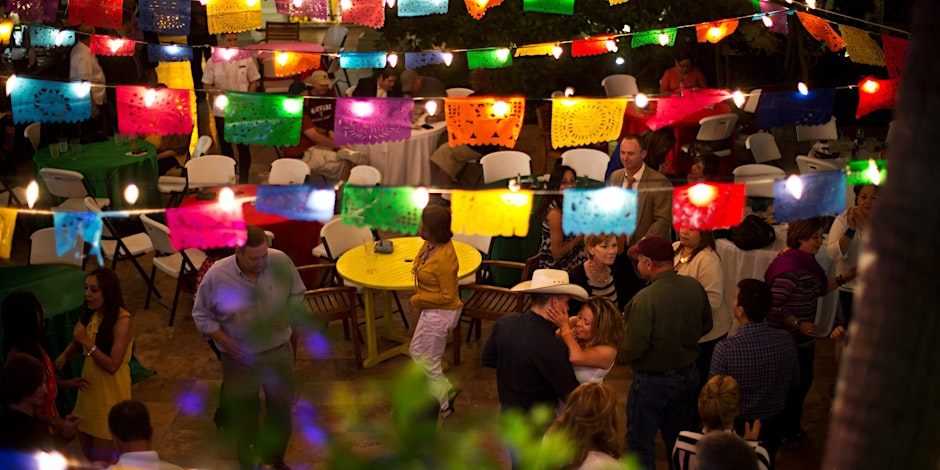 FRI, SEPT 15 – SABORES ANCESTRALES: HONORING HISPANIC CULINARY ROOTS
Get ready to immerse yourself in the vibrant rhythms, flavors, and colors of the Latin community!
---
FRI, SEPT 15 – UTAH LATINIDAD PANEL
Come learn about Latinidad history in Utah and hear more about the state of the archives.
"Utah Latinidad History & the State of Archival Research"
Come learn about Latinidad history in Utah and hear more about the state of the archives.
This event is an opportunity to celebrate culture, explore rich collections, listen to music, enjoy food, talk with U of U authors, researchers, and practitioners, and discover new areas of study.
---
SAT, SEPT 16 – MI GENTE
You're invited to join us at "MI GENTE!" – a dynamic celebration of Latinx and Hispanic heritage. Taking place on Saturday, September 16th, from 2:00 PM to 10:00 PM at Millcreek Common in Millcreek City.
---
SAT, SEPT 16 – VIVA! A CELEBRATION OF HISPANIC HERITAGE
Celebrate the beginning of Hispanic Heritage Month (Sept 15 to Oct 15) at the Library!
Enjoy authentic Hispanic music and dancing, and sample foods from various cultures across Latin America.
Be sure not to miss the Cry of Dolores, which commemorates the historic call to arms that triggered the Mexican War of Independence in 1810.
---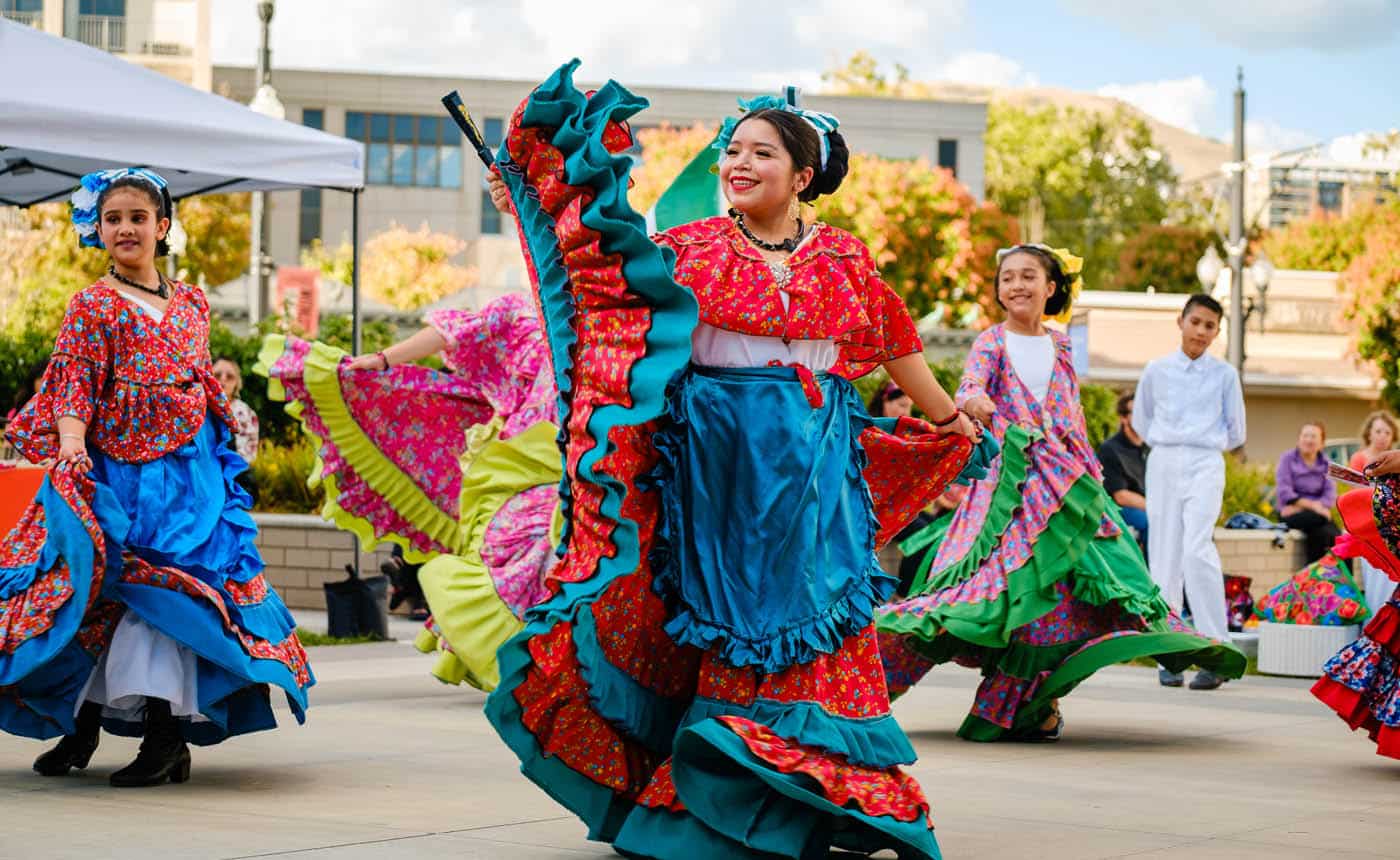 MON, SEPT 18 – CELEBRACIÓN SINFÓNICA
This spirited annual festival during Hispanic Heritage Month kicks off with food trucks, artisan crafts, and dancers on the plaza—and continues in the concert hall with Latino orchestral music, popular hits, and traditional tunes. All led by vivacious Mexican conductor Enrico Lopez-Yañez, audiences can't help but sing and dance along!
---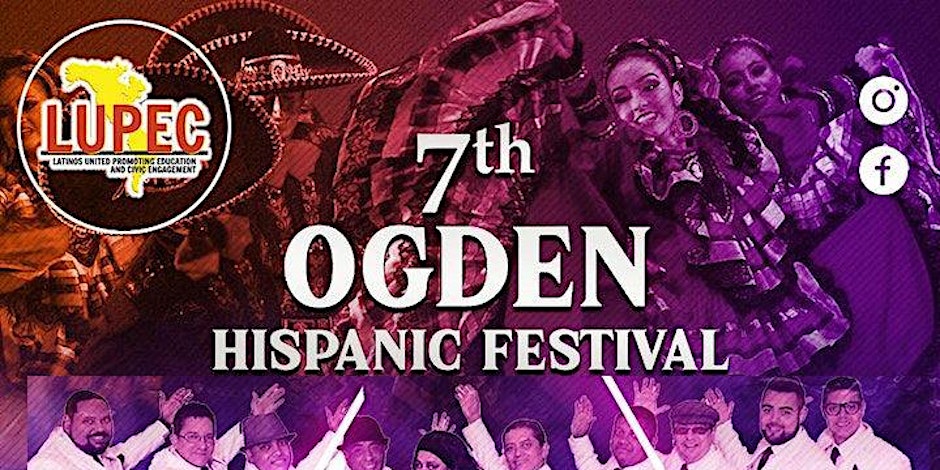 SAT, SEPT 30 – 7th OGDEN HISPANIC FESTIVAL
We Are United! LUPEC is pleased to invite you to the 6th Hispanic Festival that will be held at the Ogden Union Station. Join us in the celebration and promotion of our Hispanic heritage.
---
TUE, SEPT 26 – YOGA EN ESPAÑOL
Yoga coach Andres Herbon, known on social media as @odioelyoga (which translates to "I hate yoga" in English), is hosting a yoga flow in Spanish at the Stewart Bell Tower Plaza at Weber State University on Sept. 26, 8-9 a.m. The vent is free and open to the public.
---
OCT 1 – 31 – LATINARTE, ARTS OF MEXICO IN UTAH
Enjoy the work of local Latino artists at a free art exhibit during October. The exhibit is open Monday through Saturday, 8 a.m.- 8 p.m. at WSU's Shepherd Union Building.
---
TUE, OCT 10 – CELEBRATING HISPANICS IN BUSINESS
The Utah Hispanic Chamber of Commerce is hosting a conference focused on growing Hispanic businesses. Sessions will include topics like hiring, growth opportunities and scholarships for students. The conference is from 10 a.m.. to 5 p.m. at the Zions Bank Technology Center in Midvale. Registration is $50 and is available online.
---
WED, OCT 13 – VIVA LA RAZA LATINX DANCE & CELEBRATION
Salt Lake Community College is holding a dance and celebration for the Latino community at large at its Taylorsville Redwood Campus student event center from 7 to 11 p.m.